Website Repair
Is your site blank? 404? Or Redirecting? SSL Error?
Open 24hrs Monday - Saturday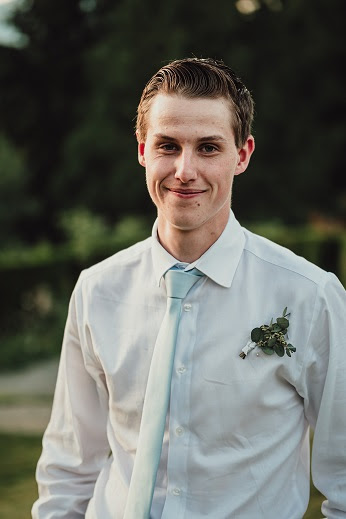 Daniel Kanis has worked with plenty of websites and has seen pretty much every possibility for failure in the web-space.
Unlike most website professionals, Daniel is a WebMaster (AKA Web Programmer) of 10+ years.
This means whatever is causing you grief, we will be able to track it down and get you back up!
Daniel has helped dozens of business owners get back online.

Call us today to get your site back online.
What you'll need:
Phone us right away! Please keep in mind, that in order for us to solve the problem, the following list of information will come in handy.
If you don't have all the information, no worries. We will work with what we can.
Phone Us.
Domain Name Account Information
Web Hosting Login or CPanel Login
WordPress Login
Any Emailed details from your last Website Guy
Within 12 hours have your site back online.
There are no guarantees with broken sites, but with most scenarios, we've been able to get sites back online in no-time.
Whatever it is, we will try our best to solve the following common issues:
Website repair
Website maintenance
Website troubleshooting
Website fixes
Website issues
Website support
Website updates
Website optimization
Broken website
Website downtime
Website errors
Website recovery
Website bug fixes
Website performance
Website security
Website backup
Website restoration
Website enhancement
Joomla Hacked
Domain Name Not Found
Website not found
Website functionality
Website debugging
Website speed
Website broken links
Website plugin issues
WordPress repair
WordPress maintenance
WordPress troubleshooting
WordPress issues
WordPress support
WordPress updates
WordPress optimization
WordPress security
WordPress backup
WordPress restoration
WordPress enhancement
WordPress functionality
WordPress debugging
WordPress recovery
WordPress errors
Security errors
Virus removal
Server issues
SSL certificate issues
Database repair
Theme issues
Plugin conflicts
CSS errors
HTML errors
JavaScript errors
Mobile responsiveness issues
Cross-browser compatibility issues
Error 404 fixes
White screen of death fixes
Site migration issues
Website migration errors
Broken forms fixes
Payment gateway integration issues
E-commerce platform issues
Security fixes
Hacked website repair
Malware removal